THE POWER OF LANGUAGE
NEW BOOK ANNOUNCEMENT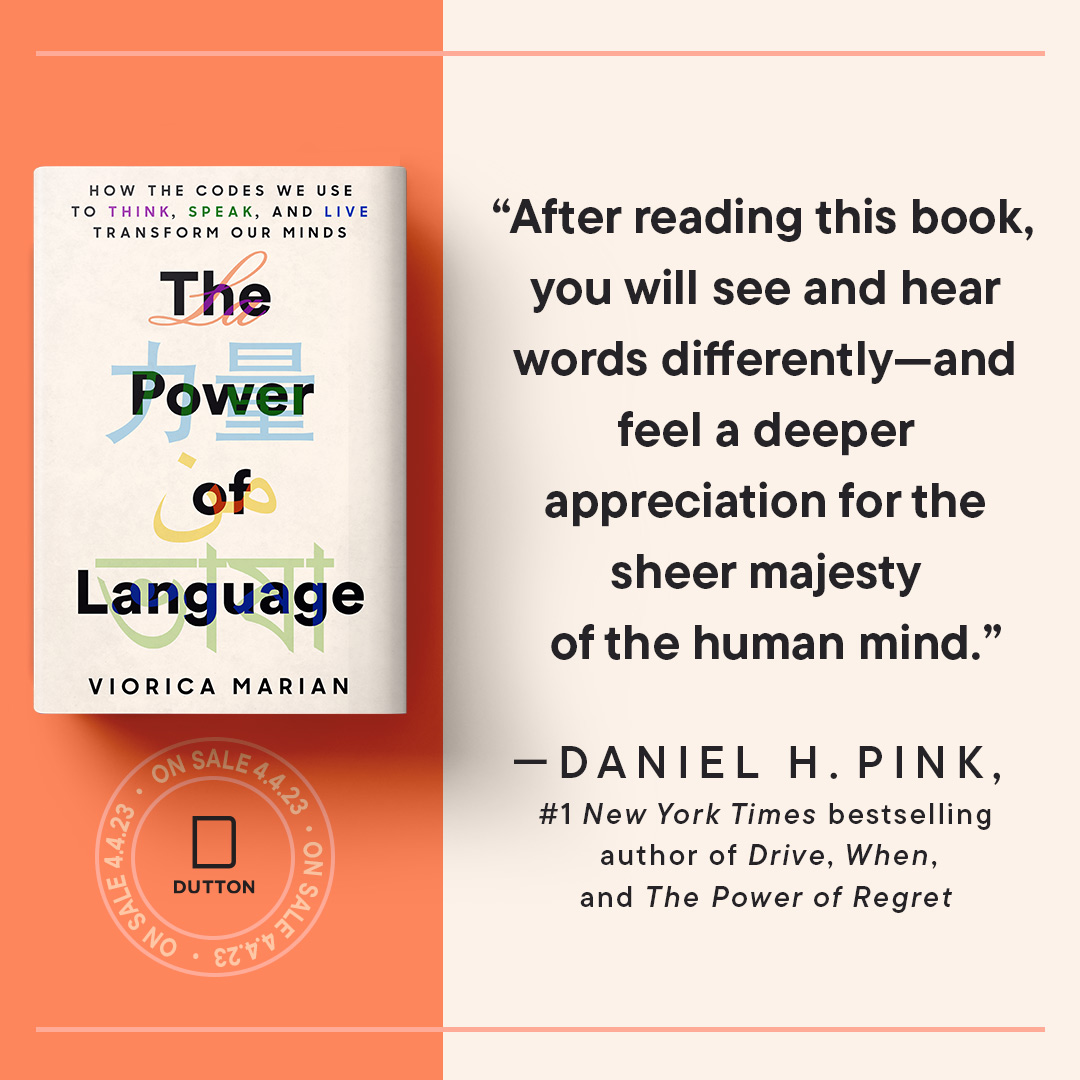 ALL EDITIONS
The Power of Language

How the Codes We Use to Think, Speak, and Live Transform our Minds

Every new language we speak shapes how we extract and interpret information. It alters what we remember, how we perceive ourselves and the world around us, how we feel, the insights we have, the decisions we make, and the actions we take. Professor Marian reviews research showing that learning a new language has broad lifetime consequences. Language is an invaluable tool for organizing, processing, and structuring information, and thereby unleashing radical advancement.
The Power of Language

Multilingualism, Self and Society

"Acclaimed psycholinguist, Dr. Viorica Marian, reveals how language shapes our brain – and moulds the way we look at the world.

While you may think you speak only one language, in fact your mind accommodates multiple codes of communication. Some people speak Spanish, some Mandarin. Some speak poetry, some are fluent in maths. We are built for multilingualism.

With wit and lucid insight, drawing on cutting-edge research and theory, psycholinguist Viorica Marian explores the ways in which the mind uses multiple languages and how, in doing so, we can open the doors to unique forms of creativity, brain health and cognitive control. Every new language we speak shapes how we extract and interpret information. It alters what we remember, how we perceive ourselves and those around us, how we feel, the insights we have, the decisions we make and the actions we take.

The Power of Language lays bare how the different codes we use to think about the world change our place within it. Empowering and practical, it is the perfect primer for anyone interested in how language really works."

Commonwealth Editions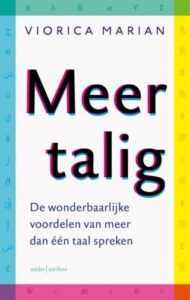 Netherlands Edition (in Dutch)
Ambo Anthos Amsterdam – Order Here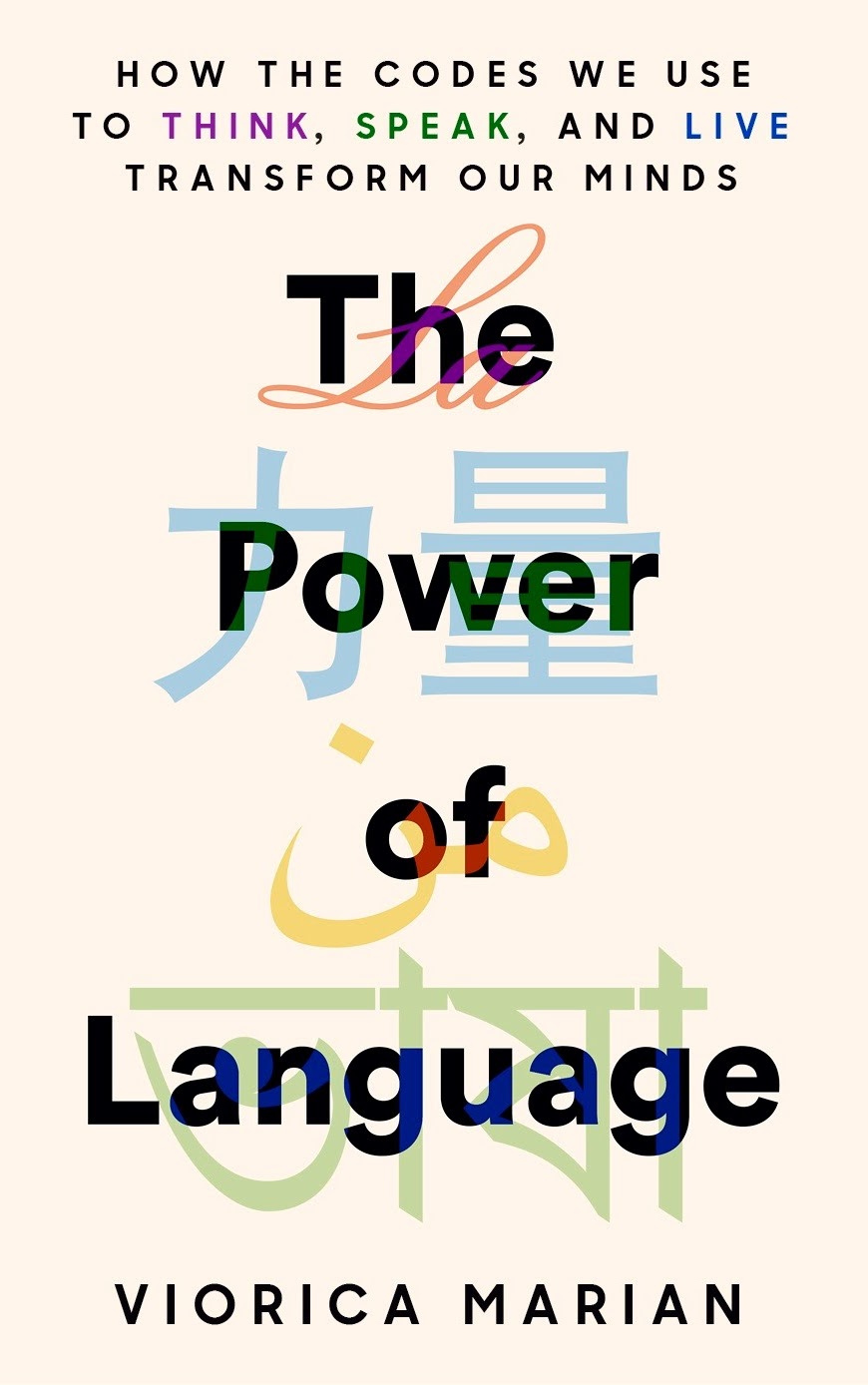 Thailand Edition (in Thai)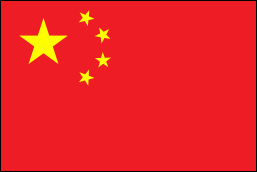 China Edition (in Simplified Chinese)
Shanghai: Dook Media. (cover and link coming soon)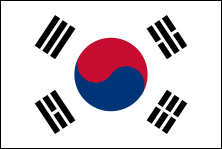 South Korea Edition (in Korean)
Seoul: Wisdomhouse Publishing. (cover and link coming soon)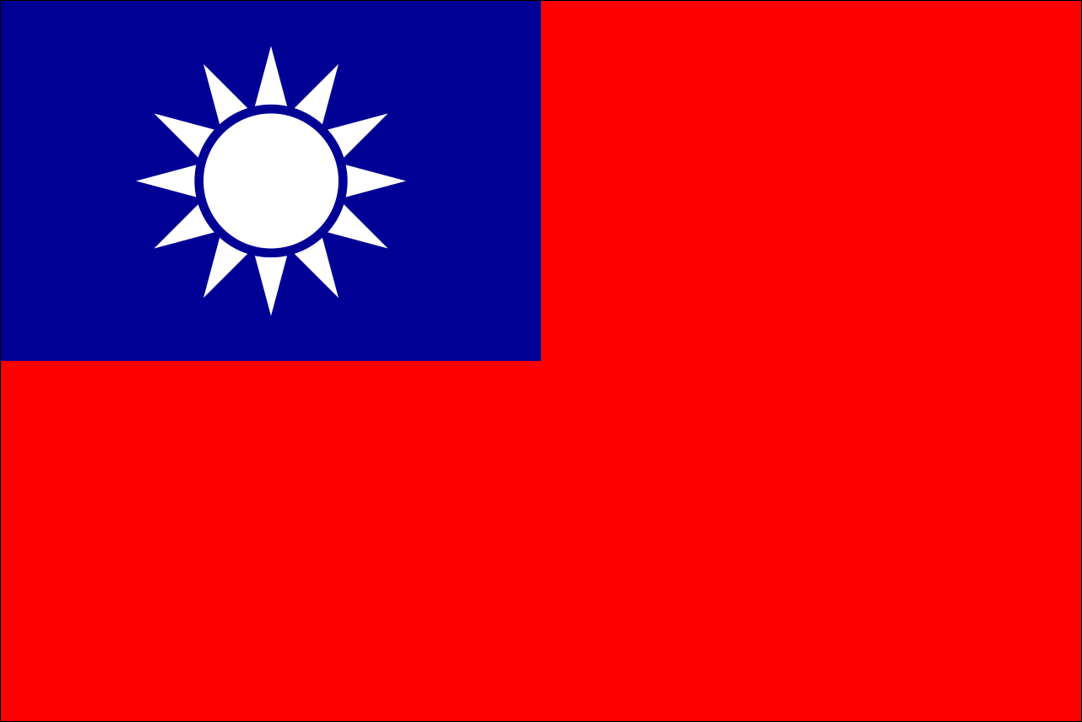 Taiwan Edition (in Complex Chinese)
Taichung: Morning Star Publishing. (cover and link coming soon)

Poland Edition (in Polish)
Krakow: Uniwersytet Jagiellonski. (cover and link coming soon)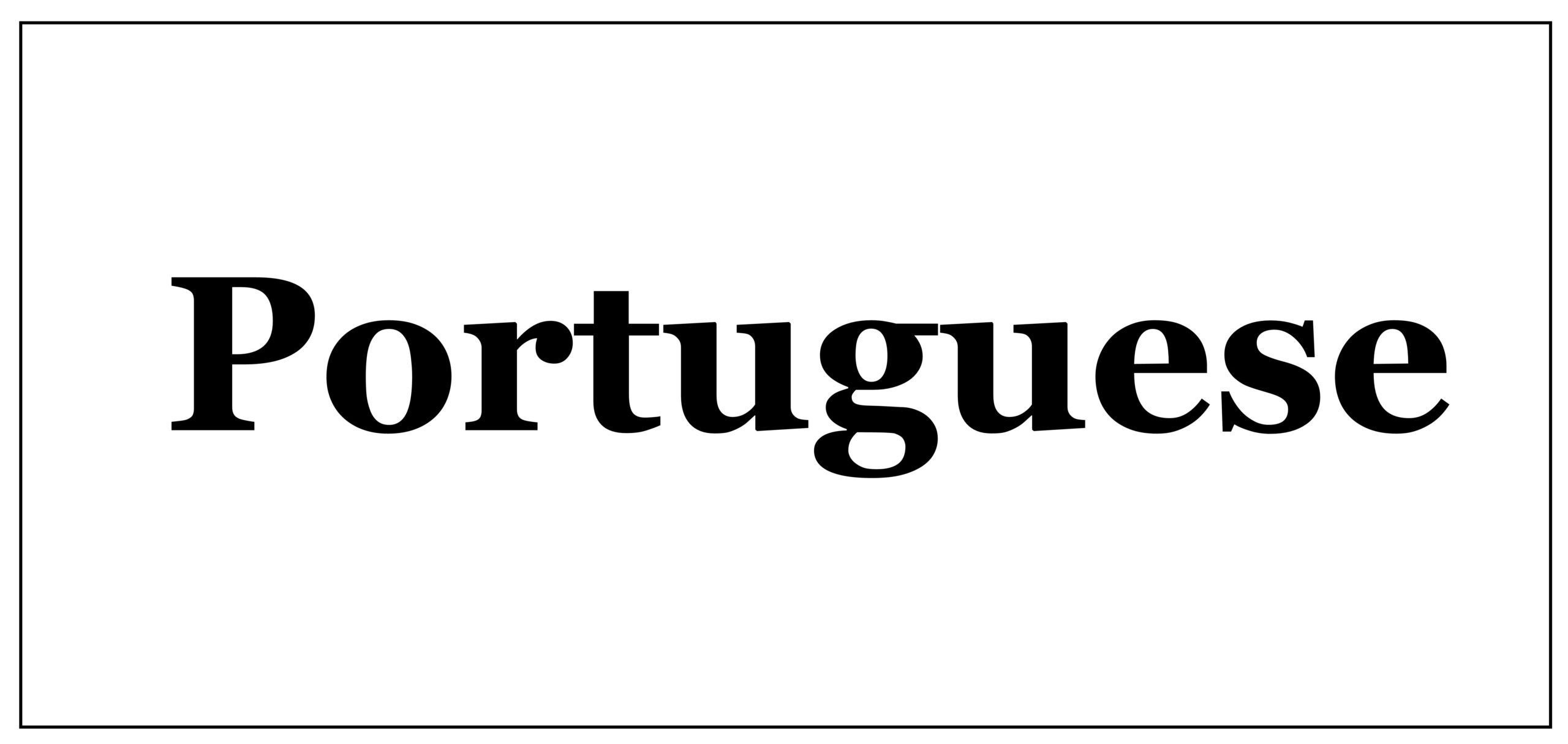 Brazil, Angola, and Mozambique Editions (in Portuguese)
Publisher: Citadel Press. (cover and link coming soon)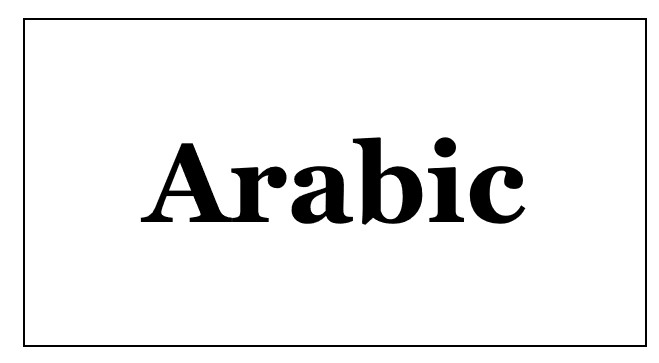 Arab World and the Middle East Edition (in Arabic)
Publisher: All Prints. (cover and link coming soon)
REVIEWS
"Full of delightful insights, this book is thoroughly researched and compulsively readable."
"Sparkles with insight. After reading this book, you will see and hear words differently—and feel a deeper appreciation for the sheer majesty of the human mind. (Bonus: It will also make you want to learn Swedish, Spanish, or Swahili!) Viorica Marian takes her place alongside Steven Pinker and George Lakoff as the author of an essential work about the science of language."
—Daniel H. Pink, Author of Drive, When, and The Power of Regret
"Whether or not you have reflected on language, whether or not you speak or think in several languages, you will learn a lot from this well-researched and well written book."
—Howard Gardner, Professor, Harvard Graduate School of Education, Adjunct Professor of Psychology at Harvard University, Author of the seminal bestseller Frames of Mind: The Theory of Multiple Intelligences
"There exist countless books on language, each one a variant, it sometimes appears, of the ones that preceded it. But Viorica Marian has done the seemingly impossible – given us a uniquely original, fresh, and powerful perspective that promises to shape the scientific study of language and mind well into the future. Her focus is not so much on how the mind does language as on what language does for the mind and its user, and crucially, on what the consequences are, for individuals and entire societies, of having more than one language in that mind. Specialist and non-specialist readers alike will be captivated. As a seasoned psycholinguist, I am inspired."
–Gerry Altmann, Former Editor of Cognition ­– the International Journal of Cognitive Science, and award-winning Author of The Ascent of Babel.
"A highly engaging and personal journey into the superpower you didn't know you had: the ability to learn multiple languages. With flair and witty anecdotes, Viorica Marian decodes intriguing scientific evidence showing how multilingualism can make you smarter, increase your creativity, make you more attractive to others, and even protect you against dementia."
—Morten H. Christiansen, Author of The Language Game: How Improvisation Created Language and Changed the World
"If you speak only one language, you might be tempted to assume there's only one way to see the world. Many Americans took a couple years of a second language in high school but went no further. Meanwhile, the American poet Ferlinghetti wrote: Pity the nation that knows no other language than its own. In The Power of Language, Dr. Viorica Marian – an internationally renown expert in bilingualism research – beautifully shows all the ways that learning a second language can do so much more than simply add another way of talking; it can fortify your brain to make you sharper, wiser, more creative, and more open-minded. And she provides the scholarly receipts for her evidence in a comprehensive Notes section. With clear prose, insightful analogies, and a sly sense of humor, Marian reports masterfully on the science of bilingualism to reveal that one of the most effective ways for any monolingual to expand and improve their mind is to learn a second language."
—Michael J. Spivey, Professor of Cognitive Science, University of California, Author of Who You Are and The Continuity of Mind
"In this easy-to-read and informative book, Professor Viorica Marian marshals her extensive research experience, broad knowledge of science, and a personal and engaging style in telling the story of the one arguably most human cognitive faculty: language. Among other things, this book explains how the mastery of language — or, even better, of several languages — helps us think better, live better for longer, and be better to each other. Read it, and you'll be better for it!"
—Shimon Edelman, Professor of Psychology, Cornell University
"The Power of Language is OUTSTANDING. It will change the way people think about the mind and its plasticity, and it will make everyone want to learn a second, third, or fourth language."
—Rachel Jamison Webster, Northwestern University Professor of Creative Writing, Author of Benjamin Banneker and Us: Eleven Generations of an American Family
"An absorbing account of how language wires the brain.
Marian, director of Northwestern's Bilingualism and Psycholinguistics Research Lab, is an expert on the relationship between language and the human brain. In this eye-opening account, she describes the results of decades of research in accessible, engaging prose. Some of the most intriguing conclusions are related to bilingualism and multilingualism, which have been shown to delay Alzheimer's, increase the brain's gray matter, and positively impact social cognition in children. Bilingual babies can better distinguish between musical notes, suggesting that the powerful effects of multilingualism on the brain are present even in nonverbal areas. Furthermore, languages bring cultural connotations, memories, and connections. "Learning another language doesn't just give you different words or more words," writes the author. "It rewires your brain and transforms it, creating a denser tapestry of connectivity." This radical transformation means that multilinguals communicate and even vote differently depending on which language they are using, allowing them to become a somewhat different version of themselves. Memories and emotions differ across linguistic and cultural experience and have clear manifestations in bilinguals. For example, people tend to be more emotional when speaking in their native language. On the individual level, being bilingual improves creativity, executive function, and aging. Socially, politically, and psychologically, understanding how languages affect the brain is just as essential, especially in the U.S., where more than 350 languages and dialects are spoken. "Engaging with a variety of languages," writes the author, "gives us crucial abilities that the human race will need to heal burgeoning social discord and to formulate solutions to looming global problems." Thoroughly researched and carried by Marian's own experiences as a multilingual who speaks fluent Romanian, Russian, and English, the narrative is both fascinating and fluid.
Full of delightful insights, this book is thoroughly researched and compulsively readable."
Available at these retailers and anywhere books are sold: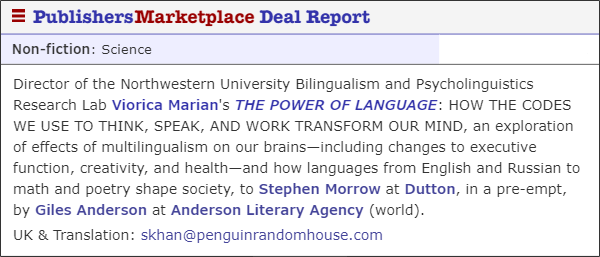 ---
---